Front brakes:
Z32 30mm Aluminum 4 piston calipers
Hawk HPS pads
PDM Racing stainless braided adapter hoses - Adapts Z32 caliper to S13/S14 (also Z31)
Dot 5.1 fluid - Castrol I think
New Z31 stock rotors
Speed bleeders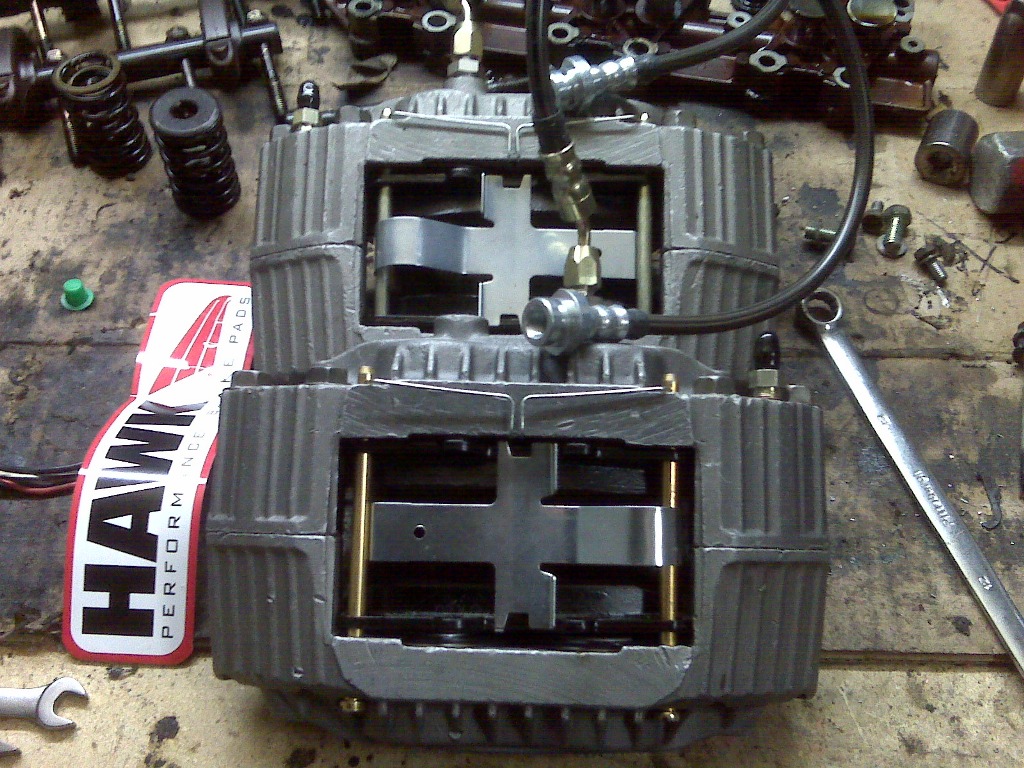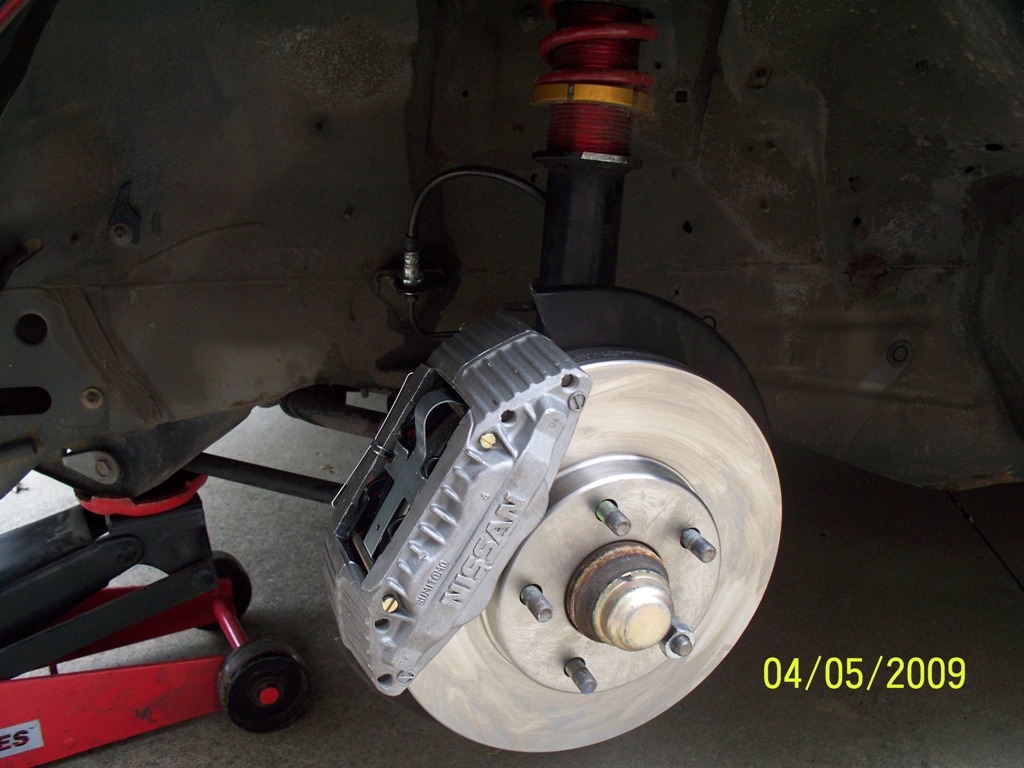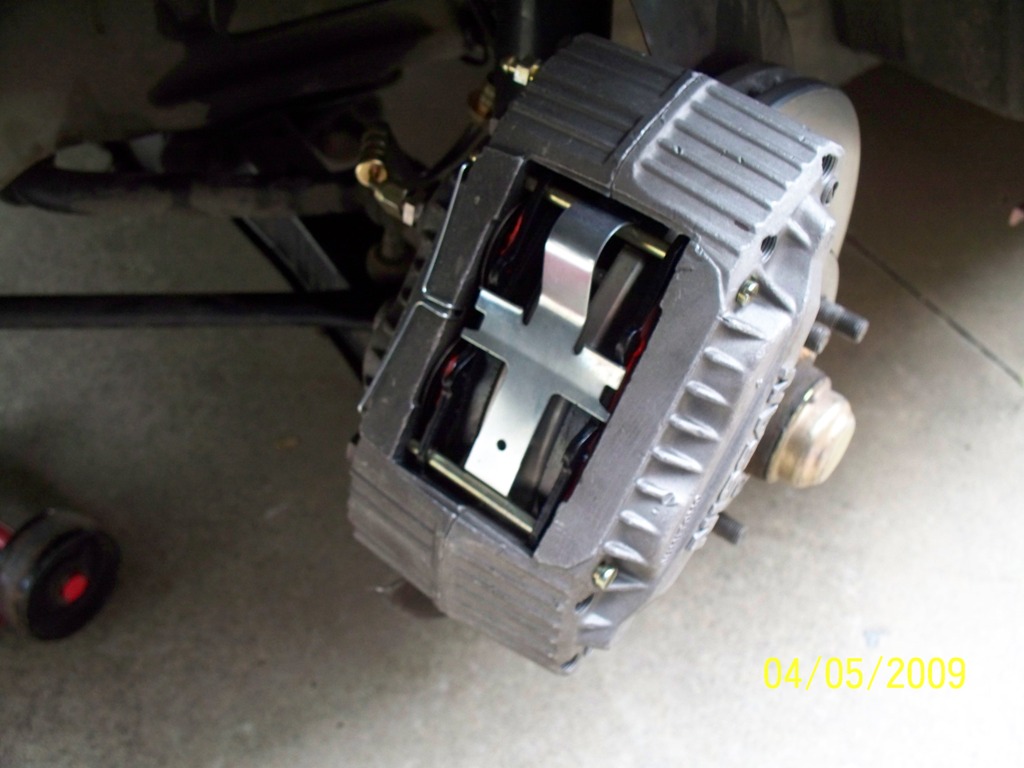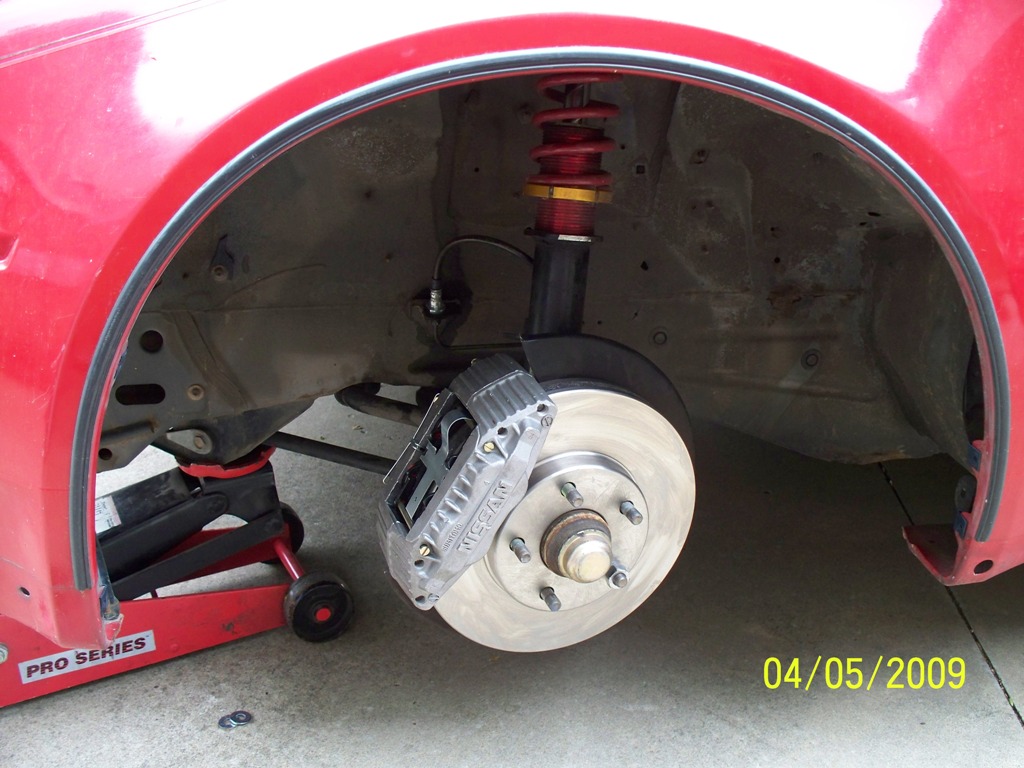 Yes, these clear the stock 16" 88 turbo wheels. I found one bad wheel bearing that scraped the inside of the wheel hub. After replacing that bearing clearance was not an issue.
Rear Brakes
Axxis Metal Master pads
New stock brake lines
New z31 rotors
Speed bleeders